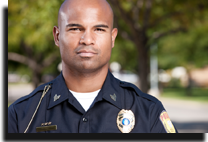 Pendleton Security's certified security professionals in Mississippi deliver complete protection and efficient service supported by top technology and training. Each of our officers undergoes a rigorous evaluation process to screen for certifications, employment history and a courteous, attentive attitude. We believe in hiring only the best to uphold our standards of excellence and complete customer satisfaction.
We recruit our officers from law enforcement, military and investigative fields to assemble teams with extensive experience and knowledge of professional defense. Our officers receive extensive training to outfit them with every skill necessary to manage widespread patrols, large crowds and security checks as well as emergency situations. In addition to in-depth background checks and certifications, Pendleton's security professionals are also trained in medical emergency assistance, use of force and defensive weapons that exceeds industry standards.
Unparalleled security is our goal, and we start with our highly-trained and certified professionals to give each client comprehensive protection and peace of mind. Contact us to find out more about our officers' training and certification and to arrange an experienced security force for your business, community, school or event.
In addition to the background checks and training, Pendleton's certified security professionals must meet strict guidelines that far surpass industry standards. This process includes the following:
Drug screen
Psychiatric exam
National Rifle Association (NRA)
Law Enforcement Handgun Certification
CPR Certification
Basic First Aid Certification
A.E.D. Certification
O.C. Certification
Impact Weapon Certification
Use of Force Certification
Check out our services page for more information, and contact the team at Pendleton Security for details about hiring us.